Located in Greece, Athens is more than 3,000 years old, and is considered by many to be one of the most important cities in Western culture. Dubbed the "Cradle of Western Civilization," Athens was the world's first democratic state, and birthed some of the world's most renowned writers and philosophers, including Aristotle, Plato, and Socrates.

Athens, Greece is located at about 37.97 degrees North latitude and 23.72 degrees East longitude.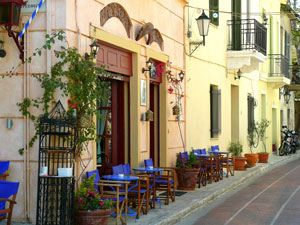 The first impression of Athens may be that of a hot, crowded, noisy, and pollution-filled city. But while there is plenty of sprawl along the southeastern coast of Greece, central Athens is a true gem. This fairly small area is home to a myriad of ancient monuments, including the Parthenon and the Acropolis. Plaka, a small neighborhood made up of narrow lanes and steep stairways, is a village-like neighborhood located at the foot of the Acropolis that is fun to explore on foot.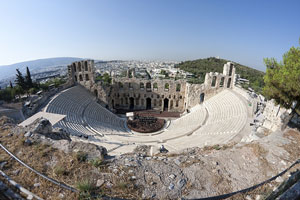 Persons looking for theater won't be disappointed by Athens. Athens is home to 148 theatrical stages — more than any other city in the world. Visitors in the summer can attend the famous Athens festival of music and theatre, which takes place at the ancient Herodes Atticus Theatre on the Acropolis. This Roman structure, also known as the Odeon of Herodes Atticus, is located on the southwestern slope of the Acropolis.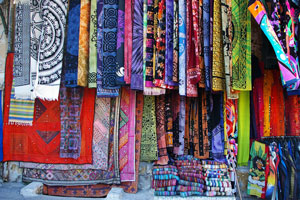 Athens also offers varied dining and shopping experiences. There are authentic outdoor street vendor eats, as well as more upscale restaurants located throughout the city. Shoppers can choose a bazaar experience at Monastiraki, considered one of the best flea markets in Europe, or they can shop on Ermou, considered one of the most upscale shopping streets in Europe.
For more information, visit the City of Athens' government website and the official This is Athens city guide.
---
Copyright © 2010-2022 Map-Of-Greece.org. All rights reserved.

Athens, Greece Map